Bournemouth &amp Christchurch U3A Dance Group
An Affiliated Group of the Society for International Folk Dancing (SIFD)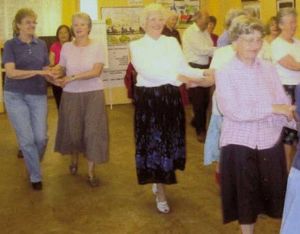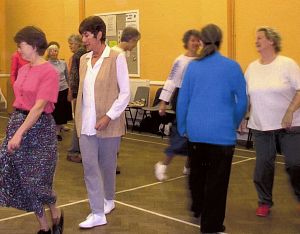 International Folk Dancing in the Bournemouth Area
If you wish to join us at any time - for a taster or permanently or because you are on holiday - we shall be delighted to see you but please phone

to check the dates and the location beforehand as occassionally we dance elsewhere.


Tuesday mornings
10.30 to 12.30
at the Friends Meeting House,
16 Wharncliffe Road,
Boscombe,
Bournemouth.
Thursday mornings
10.30 to 12.00
at the New Church Hall,
junction of Tuckton Road & Carbery Ave
Tuckton,
Bournemouth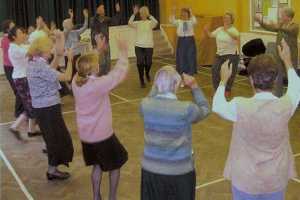 Both groups are large and friendly and beginners are easily integrated. Most of our dances are in circles or lines and therefore no partner is needed. We do, of course, dance some partner and set dances but everyone is encouraged to ask a different person to partner them each time.

Currently we are enjoying dances from a wide variety of countries eg Croatia, Russia, Israel, England, Sweden as well as a few dances from the circle dance tradition. Our meetings are during U3A term time but the Tuesday class continues to meet throughout the summer, though usually in a different venue, so please phone if you are planning to come then. At half term we are often joined by grandchildren of our members.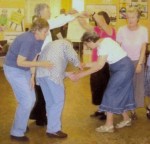 We are invited at times to dance at other groups' functions, that is to entertain stroke clubs, disabled groups or community groups. Once a year we are invited to join in a Well Being Day around Tutton's Well in Christchurch. Here we do simple dances with audience participation and a group of musicians in the centre of the circle - the only time we have live music. All of these functions give us immense pleasure as well as making us polish up our dancing. One of the highlights of the year is our summer dance.