There are many different costumes from the regions of Spain - but only one region is represented below.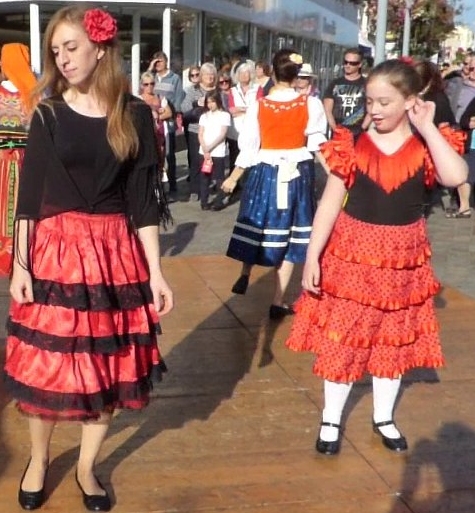 Both costumes are Andalusian; the one on the left dates from the 1950s and was given to us by Kaye Lewis Poole, the other is one of the contemporary girl's costumes sold as souvenirs across southern Spain.

There are fringes on the girl's dress and on the scarf of the other outfit.